Must Reads For The Week 5/11/19
"The coordination of men's activities through central planning or through voluntary cooperation are roads going in very different directions, the first to serfdom and poverty, the second to freedom and plenty." – F. A. Hayek
Capitalism Will Save Us – If Only We Let It, by Steve Forbes, at forbes.com. The Unites States has a crony capitalist system with a huge welfare state. Government intervention into our free market capitalist system is the cause of any economic problems. The fact that what is left of the free market has kept us this prosperous shows how powerful free market forces are. Trump took a little weight out of the bureaucratic wagon the free market has been pulling and look at what happened. What would happen if we reduced the size of government by just ten percent? What about twenty five percent?
The Economic Impact Of Trump's Trade War? Higher Prices And Reduced Income For The USA, by Mark J. Perry, at carpedieblog. Tariffs are taxes. Taxes raise prices.  Consumers will have to pay a higher prices on goods. But we know that less will be consumed at the higher price. Which means less will be produced. Which means jobs will be lost.
The Breakdown of The Rule Of Law, by Samantha Biggers, at lewrockwell.com. Excerpt from the article:  "There is a disturbing trend in the cities of America. This trend is the complete disregard of the law and a persistent ignoring of very serious problems that affect the health, safety, and wellbeing of all that live, work, or do business in them and the surrounding suburbs. This cannot go on without some very serious consequences. When people are forced to take the law into their own hands, the situation can get out of hand quickly."
Why College Profs, Admins Are A Greater Threat Than Crazy Students, by Sumantra Maitra, at thefederalist.com. Excerpt from the article:  "…the real threat is activist and academic departments, the children of the 1960s revolution who are now in charge, who have realized since the 1990s that the hope for an actual social revolution within the West lies through the long march through the institutions. Churning out activist students to act as pawns and flooding media and academia with them is a much smarter way to change society from within."
Yuma, Arizona Mayor Declares Emergency Over Influx Of Migrants, by Catherine Schoichet, at cnn.com. For purely political reasons the left has been telling us for three years there is no crisis on the border. But ultimately reality can't be ignored. Here is another article related to the border crisis. Rep. Gabbard: We Have A Crisis At Our Border, by Sara A. Carter, at saracarter.com.
Don't Scrap The Test Help Black Kids Ace It…by Mark J. Perry, at carpediemblog. Excerpt from the article: "…The journalistic establishment seems to assume that fixing the problem will require a massive social shift. The New York Times tartly summed up that either "1) the test is flawed and not accurately capturing the best and brightest students, or 2) the test is fair, and the schools that are preparing these children are bad."
"Either ax the test or overhaul the schools, in other words. But what about the more local and pragmatic solution of helping black kids do better on the test? This position isn't non-existent, but it's considered contrarian, unexpected, or even plutocratic and backwards."
Civil War In Sports: Identity Politics vs. Science? by Onar Am, at libertynation.com. If males are not allowed to compete in women's sports, why would it make sense to allow males, who identify as females, to complete in women's sports? It only makes sense in the world of identity politics and transgendered rights (which means it doesn't make sense in the real world). All we know is transgendered males are on a higher rung on the ladder of identity politics than women.
Colorado Students Walk Out Of School Shooting Vigil After It Turns Political, by Mollie Hemingway, at thefederalist.com. Is anyone shocked that politicians would try to promote their gun control agenda at a memorial service? Remember the Paul Wellstone memorial?
FBI Uncovers Terror Training Camp In Alabama, by Tom Ozimek, at theepochtimes.com. The guy who ran the terrorist training camp that was discovered in New Mexico last year is the same guy who established this terrorist camp in Alabama.
Progressive Anti-Semitism Surges: Why Now? by Victor Davis Hanson, at nationalreview.com. Excerpt from the article: "The far Left is intertwined with Islamist activists. Both share a hatred of the U.S. and see the Middle East as a postcolonial victim of Western imperialism. Students and urban youth bond with radical Islamists in their shared dislike of the Western countries (such as Israel) in general and the United States in particular."
"Radical Muslims and the Left disguise their hatred of Jews by claiming that they are only championing downtrodden Palestinians. Few bother to ask them why a tiny democracy in a sea of autocracy is always singled out any time global attention turns to the question of refugees, disputed territories, or treatment of supposed religious minorities. In other words, the hater of Jews always says, "I have no problem with the Jewish people, but I do not like the imperialist and colonial policies of the Jewish state of Israel."
"If the youth of today are anxious about the treatment of religious minorities, why not at least confess that 1 million Arab speakers in Israel cherish freedoms found nowhere else in the Middle East? They also are certainly freer and more secure than Muslim minorities in either India or China. So there is no reason to fixate on a tiny constitutional society — except that it is a Jewish state."
Progressives Face A Bleak Post-Mueller Landscape, by Victor Davis Hanson, at amgeatness.com. Excerpt from the article: "Progressives, who for 22 months had insisted that Trump was a Russian asset, were stunned. But only for a few hours. Almost immediately, they redirected their fury toward Barr's summation of the Mueller report. Yet few rational people contested Barr's synopses about collusion and obstruction."
"Both the Mueller report and Barr's summation can be found on the internet. Anyone can read them to see whether Barr misrepresented Mueller's conclusions."
"Again, there have been few criticisms that Barr was wrong on his interpretation that there was no collusion and not enough evidence to indict on obstruction of justice."
SATIRICAL HEADLINES
Twitter Bans Official AOC Account After Mistaking It For Satire, at babylonbee.com.
Rashida Tlaib Relaxes After Long Day By Watching Heartwarming Concentration Camp Scenes From 'Sindler's List', at babylonbee.com.
Ilhan Omar Blasts Israel For Refusing Palestine's Generous Gift Of Rockets, at babylonbee.com.
More Americans Call For Breakup Of Dangerous, Powerful Monopoly: The Government, at babylonbee.com.
Jesus Criticized For Lack Of Diversity Among Apostles, at babylonbee.com.
CARTOONS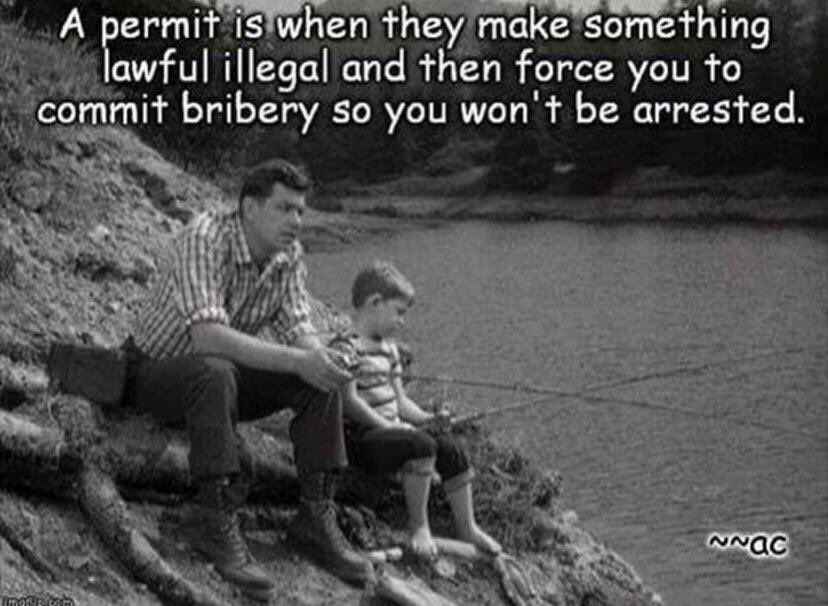 RIP TIM CONWAY at theburningplatform.com.  Here are some videos of Tim Conway at his best.
the
Explore posts in the same categories:
Must Reads For The Week
Tags: Border Crisis Yuma, Breakdown Of The Rule Of Law, Capitalism will save Us, Cartoons from The Burning Platform, College Proffessors are Threat To Students, Colorado students Walk out of School Shooting vigil, Consumers Pay for Trumps tariffs, Post-Mueller Landscape Bleak for Progressives, Progressive Anti-Semitism Surges, Representative Gabbard Border Crisis, Satirical Headlines from The Babylon Bee, Terror training camp in Alabama, Tim Conway RIP, Transgender males competing in womens sports
You can
comment below
, or
link to this permanent URL
from your own site.